Experience Tsugaru's Culture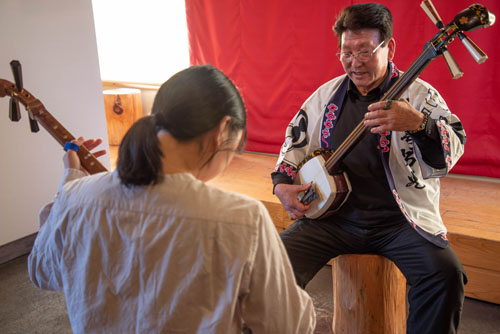 Beginners are welcome
Information/Time
Each person will be able to hold a Tsugaru Shamisen and be taught by a professional Tsugaru Shamisen player.
The lesson will be taught according to the person's level, so beginners are welcome.
Being able to hold and touch a Tsugaru Shamisen is a unique way to experience Tsugaru's culture.
Number of People
1 to 40 people (Groups over 40 will be divided into smaller groups)
Price
Tsugaru-han Neputa Village Admission Ticket Included
Price
(tax included)
2,000 Yen per person
Approx. time
30 min class Neputa Village viewing
Notes
This lecture is aimed for people who have at least a basic knowledge of Japanese.
Place
Classes will take place at the Tsugaru-han Neputa Village (No outside classes)